UX has become more and more important in recent years, as users' online shopping habits have changed significantly. Today, instead of shopping at brick-and-mortar stores, customers are purchasing items directly from eCommerce websites, often while they're on the go through their smartphones. This trend has resulted in many new UX considerations to be made when creating eCommerce websites, and it's up to you to make sure you're doing all you can to provide your customers with an excellent user experience (UX).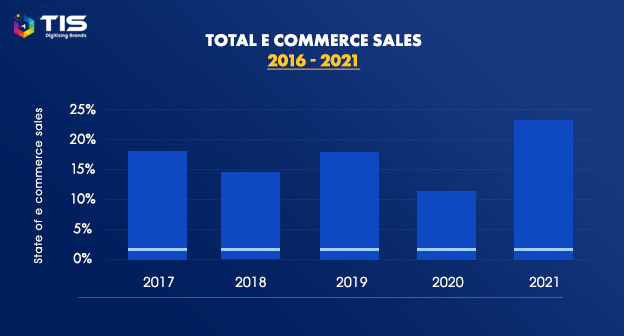 In this article, we'll explore the benefits of having exceptional user experience (UX) on your eCommerce website. We'll go over ten different ways that amazing UX will increase your sales and help you sell more products online. If you're running an eCommerce site, you should use this information to improve your online store and make it more appealing to consumers.
What is the UX of an Ecommerce website?
The UX of an eCommerce website is the user's experience with the product and its interface. To increase sales, your goal should be to provide the best customer experience possible. With a few changes, you can make your eCommerce site more attractive and user-friendly to visitors, which will lead to increased revenue. The UX of a website helps users in their decision-making process. 
One way that excellent UX does this is by creating trust between the company and its clients. When there are positive reviews from previous customers available on the site, new users are more likely to place an order because they know that other people have had a good experience on this particular platform. 
When potential buyers feel confident about what they're purchasing through online shopping, they are more willing to spend money on items than if they were unsure about what might happen when their purchase arrives at their home. Positive reviews also have another side effect – it influences search engine optimization (SEO).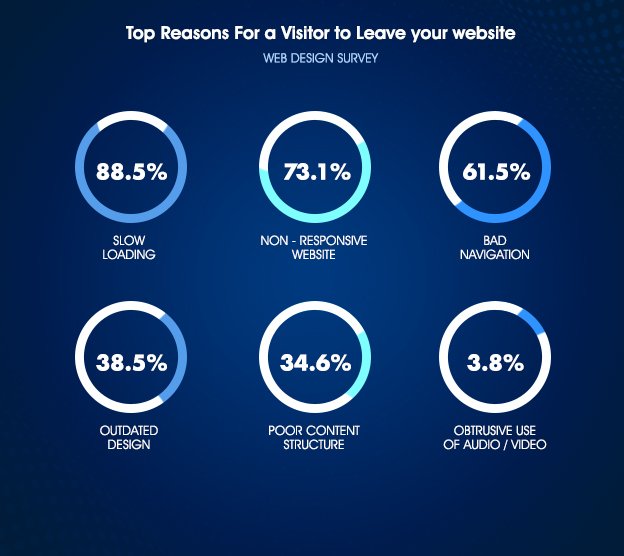 Below are ten reasons why it's important to have excellent UX on your website:
Increased Customer Satisfaction
Excellent user experience (UX) is critical for the success of any eCommerce website. Not only does it help attract customers and generate more sales, but it also improves customer satisfaction. In this section, we'll explore the top ten benefits of excellent UX for your eCommerce website.
First and foremost, a well-designed website can increase customer satisfaction by making it easier to find the items they're looking for. Visitors should be able to find their desired product quickly and easily. This could be done through navigation, a search bar, or even product recommendations. When customers are able to find what they need without hassle, they're more likely to stay on your site and potentially make a purchase.
Good UX design also promotes a positive user experience by reducing frustrations with checkout processes. Customers should be able to complete their purchases easily and securely, with minimal steps required. This includes implementing features such as one-click checkouts and shipping/payment options that are secure and trustworthy. Additionally, including the ability to save carts or favorites, along with providing an order tracking system can make the checkout process smoother and hassle-free for customers. 
Having a streamlined UX design also helps create trust with customers. When customers feel confident about the security of their payment and shipping information, they're more likely to make a purchase. Additionally, providing clear policies such as return/refund policies, as well as shipping options, will increase customer trust in your business.
In addition to creating a better customer experience, excellent UX also helps you better understand your customers. With tools like analytics, you can see what pages customers visit most often, how long they spend on each page, and which items they purchase. This data can help you optimize your UX design and cater to the specific needs of your customers. 
With improved customer satisfaction, increased trust, and better customer understanding, UX is essential for the success of any online store. By implementing the right UX strategies for your eCommerce website, you can ensure a positive customer experience that leads to more sales.
Increased Sales and Conversion Rates
One of the primary benefits of having amazing UX on your eCommerce website is the potential to drive increased sales and conversion rates. As more and more consumers move online to do their shopping, they expect a seamless and intuitive experience when navigating a website. If the user experience isn't pleasant, they are likely to leave your website without making a purchase.
However, if your website has great UX, customers will be able to find what they're looking for easily and quickly, which can lead to higher conversion rates. The main goal of great UX is to provide a frictionless path to purchase for the customer, eliminating any barriers that may prevent them from completing a purchase.
By using design elements such as clear navigation, well-designed product pages, search bar optimization, and easy checkout options, you can improve the overall user experience and increase sales on your eCommerce website. Additionally, by ensuring mobile usability, you can ensure that your website is accessible to everyone, no matter what device they are using. This can open up your website to a much larger audience and drive more sales.
By implementing great UX on your eCommerce website, you can enjoy increased conversion rates and ultimately make more money. So don't miss out on this key benefit of great UX – take the time to create an amazing user experience and reap the rewards of increased sales.
Improved Brand Loyalty and Reputation
If you want to get the most out of your eCommerce website, then making sure that it has an amazing user experience (UX) is essential. Good UX can make a huge difference in how customers perceive your business and will help to build their trust and loyalty.
Customers who have a pleasant and easy experience with your website are more likely to return, purchase more frequently, and recommend your site to others. Additionally, customers are likely to remember your website as one that offers a great user experience and will think of you when they need what you offer.
A good UX design will also reduce the amount of effort required for customers to find what they're looking for and make it easier for them to complete tasks. This can lead to a higher level of satisfaction from customers, who will be less likely to abandon your site and more likely to return in the future.
Improved Customer Retention
As any eCommerce business owner knows, customer retention is key to success. If you want your website to be successful, you need to ensure that customers are coming back to your site again and again. One of the biggest benefits of amazing UX is improved customer retention.
When a user has a great experience on your website, they're more likely to return. With excellent UX design, users will have a positive experience when navigating your website and be able to quickly find what they need. This reduces the friction experienced by customers, leading them to return to your site more frequently.
Plus, an intuitive website can help reduce customer churn. By making it easy for customers to interact with your site and make purchases, they're less likely to look elsewhere. On the other hand, if a user finds navigating your site to be difficult or confusing, they're likely to go elsewhere.
Overall, great UX design can lead to improved customer retention and reduced churn. By investing in UX design for your eCommerce website, you can ensure that customers will come back again and again.
Decreased Operating Costs
Operating costs can make or break an eCommerce business. Every step of the sales process requires energy, time, and resources to complete, making it crucial to reduce costs as much as possible. Amazing user experience (UX) helps businesses do this in a variety of ways.
With excellent UX design, users are able to quickly and easily find what they're looking for on an eCommerce website. This cuts down on customer service inquiries and returns since customers don't need to contact support for assistance or return items that weren't the ones they intended to purchase. Furthermore, intuitive website navigation reduces the number of time customers spends searching for products, which further decreases operating costs.
A good UX results in more purchases and revenue generated. This means fewer marketing efforts are needed to increase the number of sales. And by streamlining processes such as checkout and payment systems, businesses save time and money on fulfilling orders.
Overall, great UX reduces operating costs by minimizing customer service inquiries, returns, and marketing expenses, while increasing sales. Investing in excellent UX design for your eCommerce website is sure to provide a positive return on investment.
Increased Efficiency
By investing in UX design, you can improve the usability of your website, increase efficiency, and provide customers with a better shopping experience.  You'll also see increased revenue and lower customer service costs as a result of creating an effective site layout.
For example, having an easy-to-navigate website with intuitive search and sorting options means customers can find what they are looking for faster. This makes their shopping experience easier and increases the efficiency of your website. Customers are more likely to buy when the checkout process is fast and simple, and a well-designed website will be able to help you achieve this goal.
Even if it seems like your company has reached its limit with regard to how much time and money you can invest in UX design, remember that any investment you make now will have a tremendous impact on future profits. Make sure that all new products have been thoroughly tested before launching them onto the site so that customers don't experience any difficulties using them once they've purchased them.
Improved User Engagement
When it comes to the success of your eCommerce website, one of the most important factors to consider is user engagement. By incorporating amazing UX design into your website, you can ensure that customers have a positive and memorable experience while they are visiting your site.
This, in turn, can lead to increased user engagement, resulting in higher customer retention rates and more sales.  This way of designing sites also has an effect on SEO (search engine optimization) rankings. Google's algorithms prefer websites that have been designed with these best practices in mind, so having excellent UX design on your site will increase your chances of being found by users searching for products or services you offer. 
There's also a link between good usability and loyalty – consumers who enjoy using your eCommerce website will continue to purchase from you because they feel confident with what they're buying and know how to use the features available. 
Additionally, when customers are satisfied with their interactions on your site and the level of service provided by customer support representatives, there is more incentive for them to continue purchasing from you rather than switch companies for their online shopping needs.
Increased ROI
Great UX not only makes for a better online shopping experience, but it also has the potential to dramatically increase your ROI. Amazing UX allows customers to quickly find what they're looking for, leading to higher conversion rates. If you have an easy-to-navigate site that loads quickly, customers are more likely to make a purchase. In addition, with great UX, customers are more likely to come back for more. 
They'll be impressed with how quickly and easily they can find the products and services they're looking for, and they'll be more likely to recommend your website to friends and family. Bounce rates indicate the number of visitors who land on your site but don't take any action. An effective UX design can help reduce bounce rates by keeping customers engaged and interested in exploring your website further. 
One of the biggest challenges for eCommerce websites is shopping cart abandonment. With a well-designed UX, customers will feel more confident about making purchases and won't feel overwhelmed by too much information or complicated checkout processes. 
Improved SEO Rankings
Good user experience (UX) can be a powerful tool to help boost your eCommerce website's SEO rankings. When customers have a great experience on your site, they are more likely to visit it again and interact with it for longer periods of time. This increased engagement results in higher search engine rankings as search engines favor sites that offer quality content and an easy-to-navigate experience. 
One way to improve UX is by making sure your page is optimized for speed. This means having faster page loading times and minimal latency. Fast-loading websites keep customers engaged and therefore have higher chances of appearing in search engine results pages (SERPs). Additionally, you should use relevant keywords throughout the text on your website so that your site is more easily discoverable by search engines.
Another effective way to increase your SEO rankings is by including meta tags on all of your web pages. Meta tags allow search engine robots to properly index and categorize your site so that it appears in relevant searches. Make sure to include descriptions and keyword-rich titles on each of your pages in order to maximize visibility. 
You need to ensure clear call-to-action (CTA) buttons throughout your website. These buttons should be visible and clearly written in order to encourage customers to take desired actions such as making a purchase or subscribing to a newsletter. CTAs are also a great way to increase your click-through rate which can, in turn, positively affect your SEO rankings. 
By taking these steps, you can create an engaging UX that will result in improved SEO rankings for your eCommerce website. In turn, this will lead to increased visibility for your business, more potential customers, and ultimately, more sales.
Increased Accessibility
When it comes to eCommerce, providing a seamless user experience (UX) is essential. Not only can great UX help attract new customers, but it also helps boost customer loyalty and satisfaction. After all, an enjoyable and easy-to-navigate website helps ensure that customers keep coming back.
When it comes to increasing the accessibility of your eCommerce site, one of the key benefits of amazing UX is that it can make your website easier for everyone to use. This includes users with disabilities who may be using assistive technologies such as screen readers and braille keyboards. By making your website more accessible, you can make sure everyone has the opportunity to access and interact with your website.
To increase the accessibility of your eCommerce site, consider implementing web accessibility standards such as WCAG 2.0. These guidelines include aspects such as providing alternative text for images and making sure that all content is available via keyboard navigation. In addition, you should also ensure that your website works well on multiple devices such as mobile phones and tablets, and make sure that all information is presented clearly and concisely. 
By improving the accessibility of your eCommerce site, you can ensure that your customers have an enjoyable experience while navigating and shopping on your website. This can help create a positive first impression, which can in turn help improve customer loyalty and satisfaction.
Final Thoughts 
When it comes to your eCommerce website, UX design is essential. It not only helps improve user experience and satisfaction but also has a tremendous impact on your overall business success. From improved user engagement to increased revenue, there are countless benefits of amazing UX for your eCommerce website. 
In this post, we've covered the top ten benefits of excellent UX for your eCommerce website. From improved usability to increased conversions, you can use UX design to make your eCommerce website more effective and efficient. 
Ultimately, creating a positive user experience should be your top priority when designing an eCommerce website. By using the best practices and principles outlined in this post, you can create an engaging and intuitive shopping experience that customers love. 
If you want to get the most out of your eCommerce website, hiring an experienced eCommerce development company is the best way to go. A professional team will be able to create a unique and effective shopping experience that meets the needs and expectations of your customers. With their expertise and experience, you can ensure that your eCommerce website has excellent UX and is ready to take on any challenges. By investing in a quality eCommerce development company in India, you can maximize the success of your eCommerce website and take your business to the next level.